The following list of services that can be provided by Entracers GmbH is rather general and not exhaustive: please get in touch with us in order to clarify if we can satisfy your requirements.
Consulting
With our long-term experience in the field of gas geochemistry we can support our customers throughout all phases of projects targeting gas monitoring & screening.
miniRUEDI rental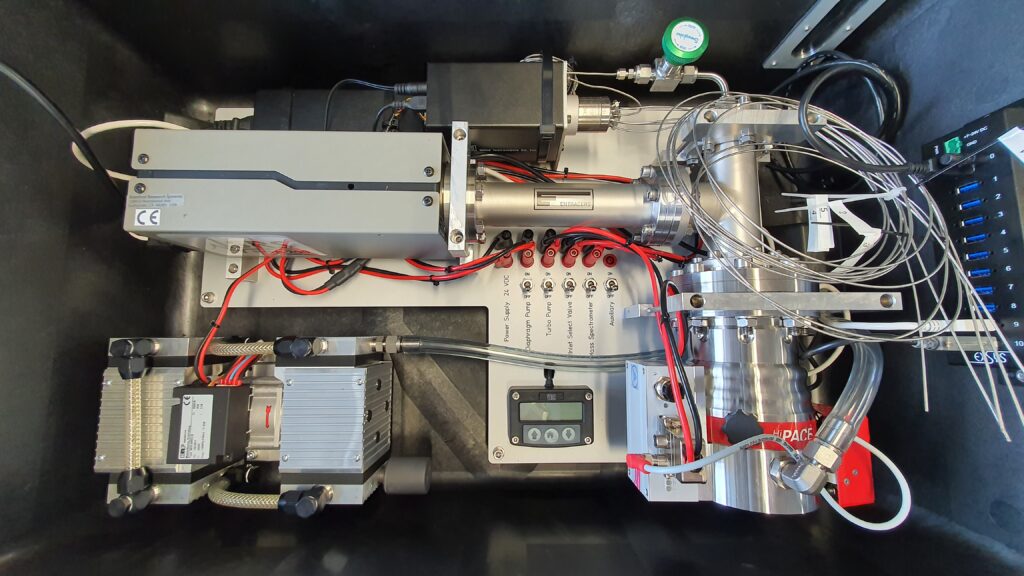 We are the commercial partner with the largest fleet of miniRUEDI portable mass spectrometers (Brennwald et al., 2016) in the world. The acquisition of such a machine is meaningful as far as it is deployed on a regular basis (if this is the case, please contact Gasometrix GmbH). For occasional and short- and mid-term projects, it is financially more convenient to rent one (or more) miniRUEDIs.
Our in-house built and well-maintained devices (including all the respective accessories) can be fully customized according to the customer's needs.
Sampling equipment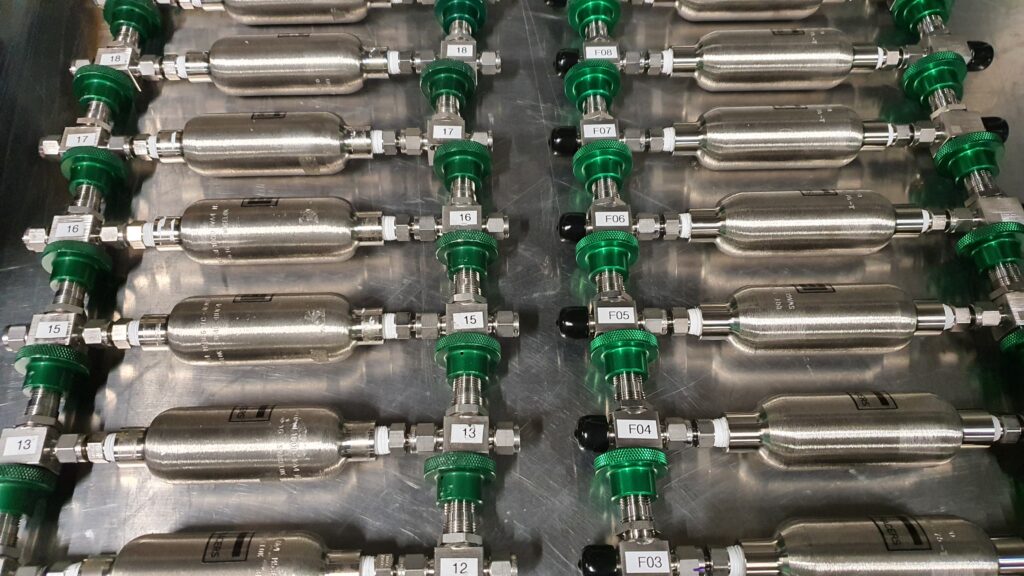 We provide tailored sampling equipment for gas analyses – either to rent (occasional / short-term use) or to purchase (long-term applications).
Laboratory analyses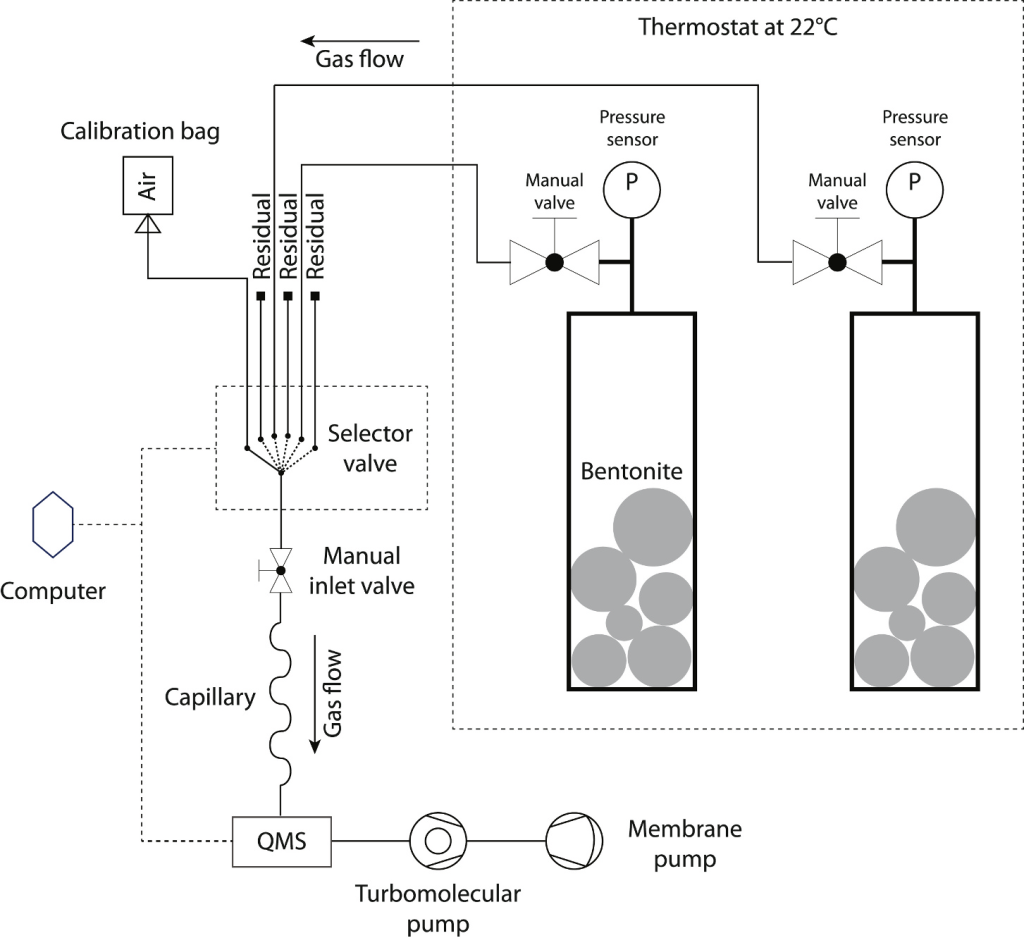 We analyze gas samples based on the miniRUEDI technology according to the protocols of Brennwald et al. (2016), Tomonaga et al. (2019), Brennwald et al. (2019), and Tomonaga et al. (2022). Based on our expertise, we can also develop new ad-hoc methods for specific purposes.
Fieldwork
Working with trace gases in the field is not necessarily a trivial matter. Our customers can rely on our long-term practical experience in using gases in natural or engineered environments. For instance, assessing the gas composition in carbon capture ans storage (CSS) systems (Weber et al., 2021), using noble gases as artificial tracers for groundwater flow (Brennwald et al., 2022), or monitoring continuously the gas composition of hydrothermal fluids (Giroud et al., 2023) are easily within our reach.